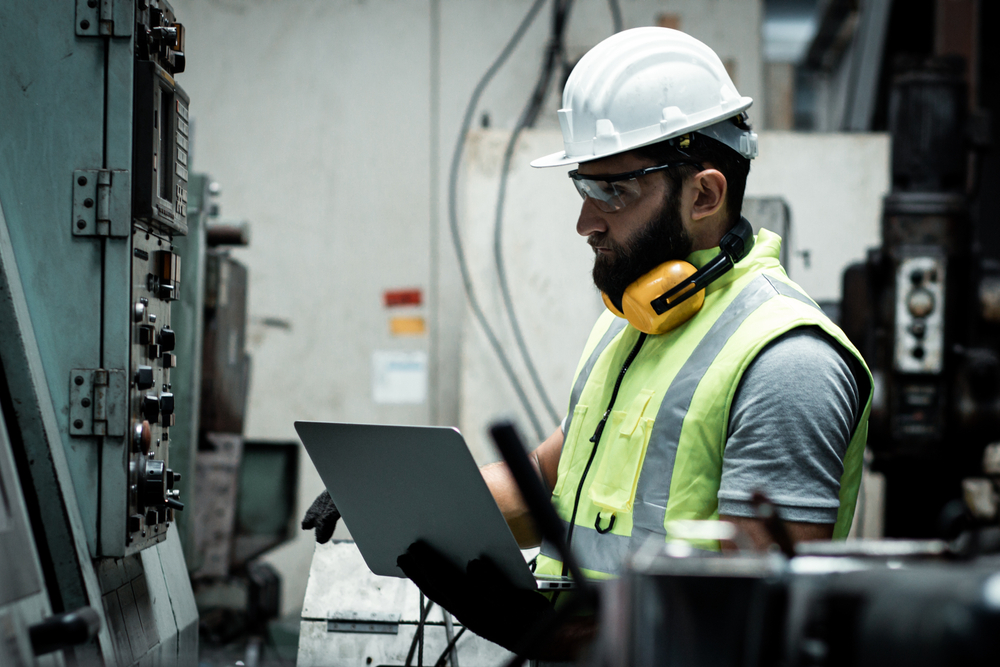 Power engineers occupy a critical role as they ensure that power systems in hospitals, schools, industrial plants, and numerous other facilities operate smoothly. At TFM Consultant International, we are helping train and educate the next generation of Canadian power engineers. With various online and in-person courses, TFM is here to help you get started in the power engineering field. Below we'll tell you more about the role of 5th class power engineers and how TFM can assist you in joining this booming industry. Continue reading to find out more!

5th Class Power Engineering Explained
5th class power engineers assist in maintaining, operating and managing industrial and commercial facilities that utilize boiler equipment. Those who decide to pursue this career often work as operators in malls, schools, offices, apartment complexes and more. This industry offers the ability to work alongside numerous other professionals in various locations and facilities.

However, to become a 5th class power engineer, you must pass your provincial certification exam. Fortunately, TFM Consultants International can help with that! At TFM, we offer in-person and online Power Engineering Technology 5th Class programs. This program teaches students the knowledge and technical skills needed to use and maintain boilers, pumps, air compressors, fans, motors, air conditioning systems and other vital facility equipment. Our highly experienced instructors will also help you develop the professional communication skills needed to coordinate and schedule maintenance staff, manage contractors, and communicate with tenants and provincial authorities. If you've been searching for a way to upgrade your knowledge and further your career, TFM's 5th class power engineering program is a great opportunity. But don't wait to register; TFM's programs fill up fast!

Questions About TFM's 5th Class Power Engineering Courses
At TFM's Langley training facility, we offer a variety of power engineering courses. Throughout our 25+ years of training the next generation of power engineers, our team has answered a number of common questions. Below are three common questions we get about our 5th class power engineering program:

Do I have to complete my firing time before taking the provincial exam?
The short answer is no. For those taking the British Columbian Technical Safety BC exam, the process was changed for the 5th, 4th and Refrigeration Operator examinations. Students can now take their exams the week following their course in a special seating arranged by TFM's Learning Centre.

How Can You Do the Course in 3-4 Weeks When Others Take 10 Months?
At TFM, our courses are designed for those currently working and who cannot afford to take a year off to return to school. Our courses only provide the theoretical portion of the training requirements, not the practical experience. If you also wish to gain the practical experience needed for a successful career in power engineering, consider enrolling in our Work Experience Program. However, while our 5th class power engineering course says its duration is four weeks, it is actually 12 weeks as our students are provided with their books and assignments two months before the beginning of the course. It is expected that when our students arrive for their first day of classes, they will have read the books and completed their assignments in preparation for the beginning of their program.

Do I Need to Take the 5th Class Power Engineering Certificate Before Taking the 4th Class Power Engineering Certificate?
The short answer to this question is no. However, it is essential to know that depending on your work experience and previous education, taking the 4th before the 5th may be more difficult. At TFM, we recommend that students with limited or no experience in power engineering take the 5th power engineering certification exam before the 4th.

Upgrade Your Power Engineering Career with TFM
Jump-starting your career in power engineering is easy with TFM! Are you ready to learn more about TFM's 5th class power engineering program? Contact us to learn more about our power engineering courses, and register today!